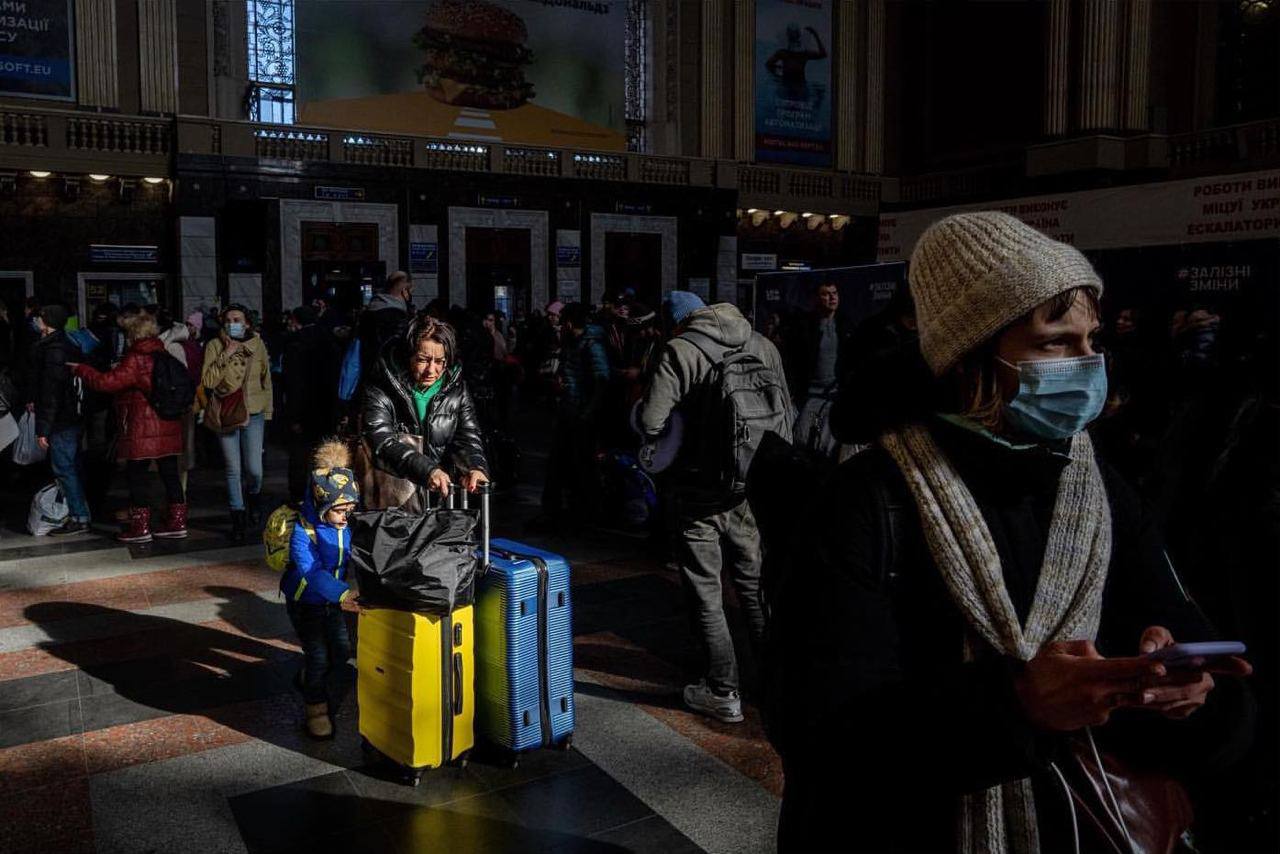 And you watch these scary videos to the prophetic song by "Odyn v Canoe" ("One in a Canoe"), where rockets are flying, cities are being destroyed, houses are being destroyed, homes are being destroyed. All life is being destroyed.
You imagine people who pack their backpacks in a rush and go somewhere, leaving everything behind.
Do they lock the door? Do they manage to turn off the water? What are they thinking about, are they hoping to return? How big is the price of loss?
I used to think that you always carry home with you, that the concept of home is very relative. Home is where you drop your backpack, wake up in the morning, and return in the evening because you can take all the essentials with you.
Only later do you realize that home is where you are welcome, your heart is filled with warmth, and your memories remain.
Where you raised your children and grandchildren, where you installed wallpaper yourself, where you carefully chose decorations, hung pictures, repaired the sink, received guests, and quietly enjoyed your life.
Home is not at all about physical comfort, not about a typical household, not even about favourite routes, but rather about the feeling of cosiness and safety inside.
So I imagine myself being woken up by the rays of the sun on a spring morning, I lazily wake up, allowing myself a bit of a lie-in and thinking how much I love life. In another episode, I turn on the record player and flip through my books to Lana Del Rey music. When I returned from America, I left about 50 books there, and now I regret it very much (I should've bought an extra suitcase and paid any money to transfer it to Lviv), so I often say now that my home is where my books are. As usual, I make coffee for guests, mix different herbs for tea, gather friends for a PlayStation, answer my neighbour that it wasn't me who turned on the music so loud, run out to Silpo for macaroons or to Alterkava for pastel de nata, plan tomorrow's breakfast at Tsiyaka, and happily welcome our guests again.
It's hard for me to imagine that all this is gone, it's hard to predict my actions if my home were destroyed. What should I do next? Emigrate? Start a new life? Take revenge?
It is impossible to thoroughly understand the whole situation of another person, because we cannot exactly feel their situation. We can only believe that we will all find a home, rebuild it and live even better "I'll find my yard with my eyes closed, because wherever I am, I won't forget home"
***
Day 95
29.05.2022
I sometimes imagine how we will return home on February 25, 2023. We'll come back, exhale, and it will seem as if that year didn't happen, these painful events weren't real, it's all been a terrible dream.
But I don't want neither to forget anything, nor to erase even a day from my life.