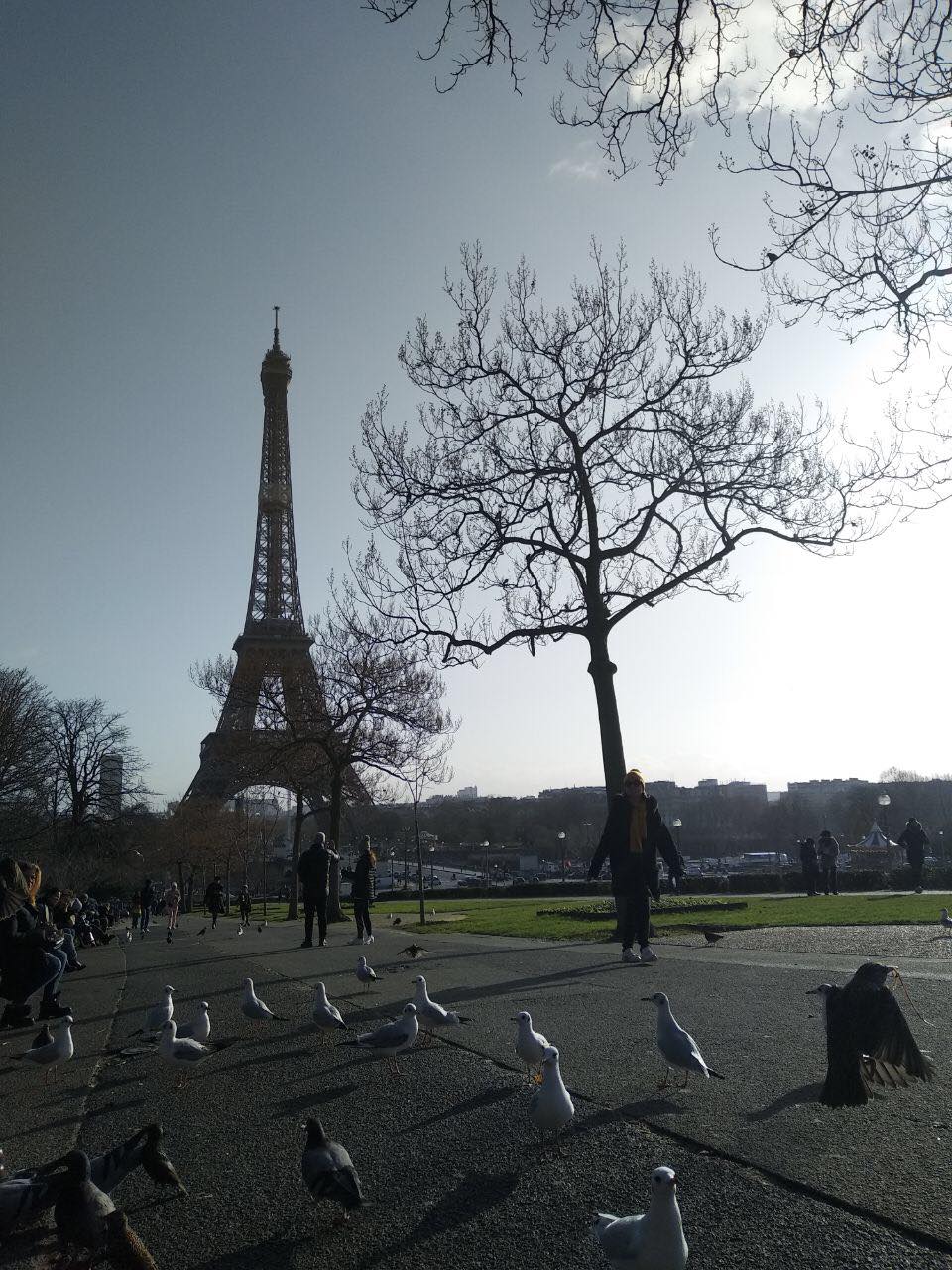 Paris.
Why didn't I come here earlier? – the first thought in the capital of France. I think our acquaintance would have made significant adjustments in my life. Still, this visit has also left deep impressions.
This city has definitely ranked my TOP list of visited places: the incredible pleasure of just walking the streets and watching people, going to the bookstores and the bakeries, looking back to the lines of local writers (I just realized now that most of my favorite authors are French). I was also fortunate to have a presentation of my work there.
Main observations:
– Parisians are incredibly beautiful and stylish. A true paradise for aesthetics of human beauty.
I also met different reviews on the French "unpleasantness" to tourists but didn't feel anything myself.
– Also lots of scammers who offer easy money are noticed, only the story usually ends sadly. But is it not for the easy life that people come to Paris?
– Paris is very buzzing. There was a frantic traffic and people on the streets even at midnight! This may be due to the current strikes and the difficult transportation situation, but I personally witnessed something similar only in the States.
– Traffic lights. They all seem to be ignored – color does not matter, pedestrians cross the streets whenever they want. Interestingly enough, the drivers are calm to respond. At the height of my astonishment were two police officers, who just as reckless sauntered at the red light, holding their coffee.
– Lots of art in Paris (well yeah, guess, I surprised you). But it's incredibly enjoyable for a writer! I especially liked the Atelier D'artistes, a gallery of 30 modern artists working in live-studios.
– Paris is expensive. This is an unpleasant surprise, sometimes more expensive than the United States, much more expensive than Austria and Germany. But "Paris never ends", and there is nothing more valuable than the emotions this magical city bestows, as well as a desire to come back once.