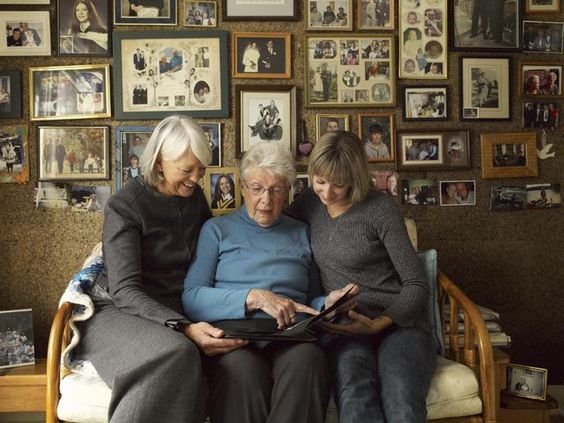 Family conversations at dinner
In summer I used to go to the country where my granny lived. It is one of the thousands of little villages with rear buses and no entertainment but a church and household chores. The oldest villagers thoroughly hold the census of the decreasing population and the not numerous youth fix meetings at the one and only shop with a limited assortment.
But I only remember this place because of the salesman who worked there. His name was Yaroslav. I called him Uncle Slavik. He was very talkative and kind. What I liked about him was the big family. He had seven children. I was even friends with some of them. And what I remember most was when Uncle Slavik closed the store and all his children met him at work. They all surrounded him together; the older looked into his bags, the younger just hang on him and then they harmoniously went home just before the sunset. The road was covered with dust and the air was dusky-cool. Somehow I also remember those details.
One day, after I started perceiving the world more rationally, throwing away the sentiments, I asked his son about his experience of living in a big family. How do you manage to be so close-knit?
– Family conversations at dinner, – he answered. – Every evening, when my father came home from work, we sat and talked. Everyone shared news about their day, the rest listened to them carefully. Then we cleaned the table together. We always had dinner together. And the conversations made us closer.
I smiled and memorized this answer for a long time. I have not seen nor Uncle Slavik nor his kids for ages.
But I often imagine them sitting at dinner and talking.
That is how I imagine a real family.